Discord phenomenon… dragged us in as well
What exactly is the Discord mentioned by us in the title? Let it answer by itself:
Discord is the easiest way to talk over voice, video, and text. Talk, hang out, and create a place to belong with your friends and communities.
Let us explain- Discord is a free application for voice, video or text communication. It sounds a bit enigmatic, therefore we will briefly describe the history of the uprising and more importantly, where the idea for it came from.
The first need arose
The first need arose: it's fun to play, it's even better to play and talk. The possibility of talking during an online game existed before, it was possible to communicate using the available solutions like IRC and then skype. None of these solutions fully satisfied the players. Out of need, an idea appeared, followed by a project. As the creator- Jason Citron writes himself:
Discord was born from the need to create a better way to chat and spend time online while playing video games with friends. […] We designed Discord for talking. There's no endless scrolling, no news feed, and no tracking likes. No algorithms decide what you "should" see.
Since 2015, Discord has been constantly evolving and gaining an increasing number of users who surprise even the creators themselves with how they use their service.
Is Discord a perfect platform?
Looking at the entries of dissatisfied users, definitely not! The author himself admits, that:
the first few interactions someone has with our service could be intimidating because Discord is complex with many features.
The complexity of the platform itself is not its only downside. Some users accuse the platform of imperfect anti-intrusion security and delay in introducing improvements. Apart from the above-mentioned disadvantages, the desire to create
a server through which the .NET community can share their thoughts and experiences in one place.
In order to organize this place, we created several thematic channels e.g.: code design, code review, architecture, performance and many others.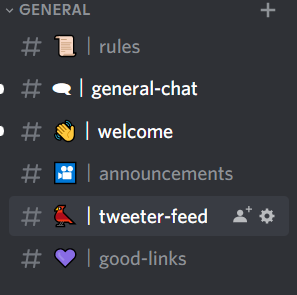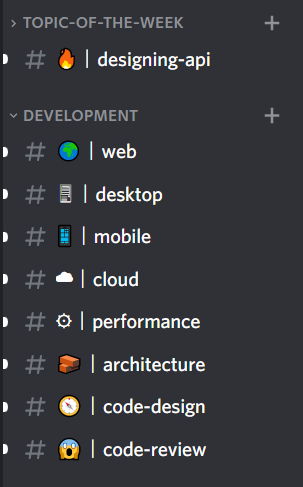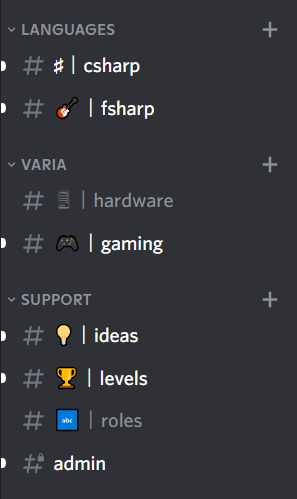 It's not a forum nor a question-and-answer page like StackOverflow - no tags, no boards, no threads (though you can create them!).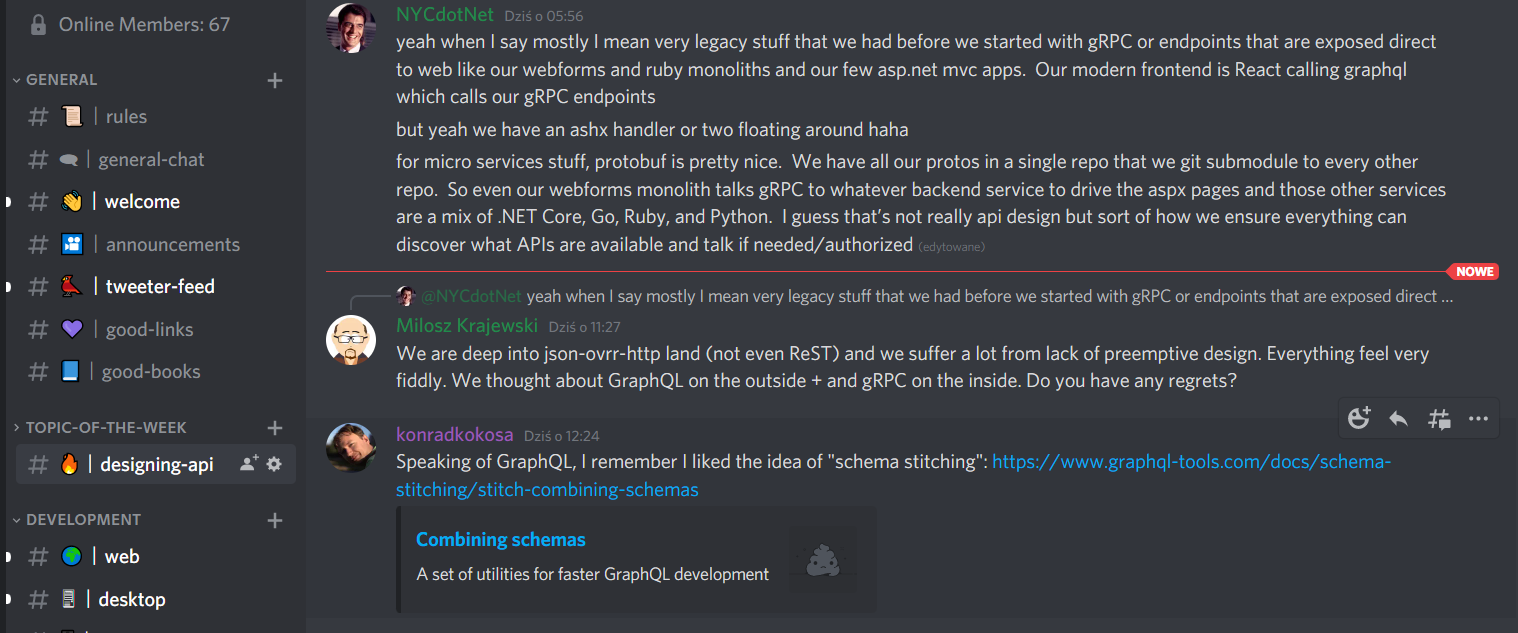 We have experienced what over 350 million (!) Discord users have already experienced:
me irl: 😐
me on discord: 🚦💺🗽✈️🚥🚉🎡🚉🗿🚀🏟🚀🚦🚉🚊🗼🗼🧢🗼😓😓😓😍💀🧢🚦😚💪😉🗿🥺🚉😍🚦🧢😚😉🚥👋💺😫🗿🐈🚀😍😳🧢💪😉🚦😫🚦🐈💪😕😓😚😓😂🗽🤒😓👿😓🤕👶🧔‍♂️🧜‍♂️🤱🧚‍♂️🗽🚀🗿✈️🏟🚈✒️🗳🧮📋📎📋📐📆✒️🗃🈶⛔️🈚️🛑♑️🈲♏️🧂🧃🧂🥤🏐🍼🥏🍯

— Joney (@Joneyology) October 1, 2021
and we must admit that it is worth trying, because this place is a pleasure to stay in touch and talk to other living people.
Are you interested? Jump into our Dotnetos server! 👇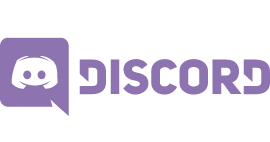 Sources:
https://blog.discord.com/how-were-making-discord-more-welcoming-for-everyone-ee152f198c60

https://blog.discord.com/your-place-to-talk-a7ffa19b901b

https://discord.com/blog/an-update-on-our-business

https://twitter.com/discord